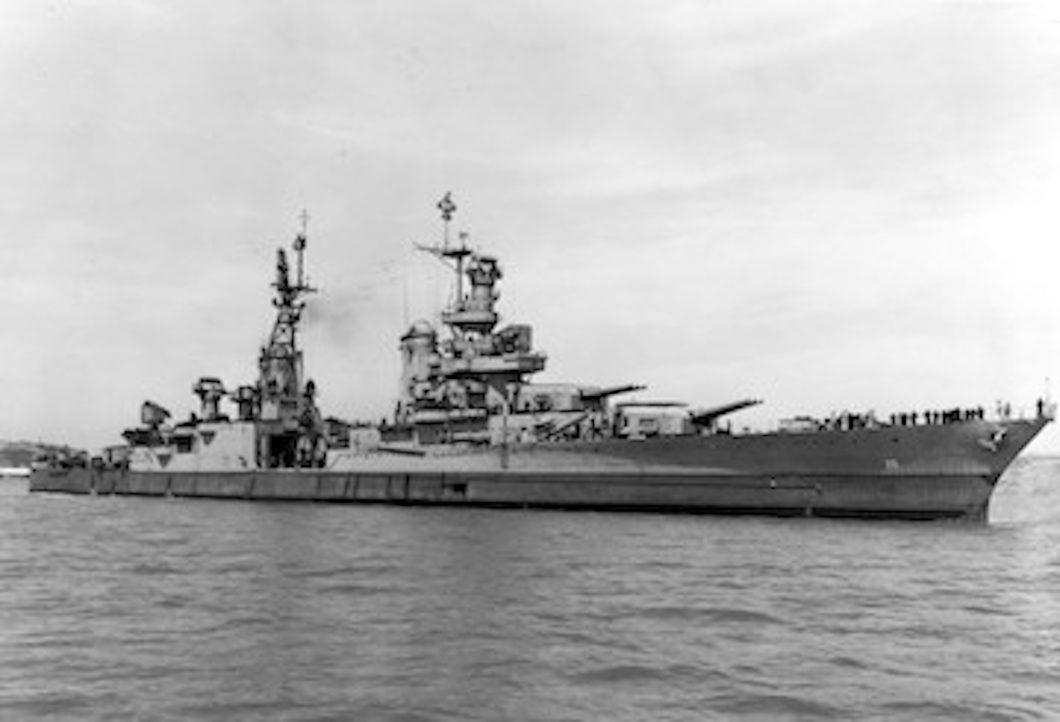 The infamous sinking of the USS Indianapolis (CA-35) resulted in the greatest single loss of life in American naval history, with approximately 300 crew members going down with the ship and another 580 dying in the water from dehydration, exposure, saltwater poisoning, and shark attacks. Only 317 of its original crew of 1,196 survived the ordeal.
Ralph Holloway, Marion County
Kyle Moore, Knox County
Earl Henry, Knox County
The heavy cruiser was torpedoed just after midnight on July 30, 1945 by the Japanese submarine I-58. The ship sank in twelve minutes, but it took four days for the survivors to be spotted by a crew on routine air patrol and for the Navy to learn of the sinking. The Indianapolis, traditionally the flagship of the Fifth Fleet, was en route to Leyte Gulf in the Philippines from Tinian Island, having just delivered components for "Little Boy," the atomic bomb that would be dropped on Hiroshima on August 6, 1945. The crewmembers that perished were all awarded the Purple Heart and are memorialized at the Manila American Cemetery, Fort Bonifacio, Philippines.
Twenty-four men from East Tennessee were on the Indianapolis representing eleven different counties, from Hamilton and Marion in the southwest to Hawkins and Sullivan in the northeast. Knox (see Kyle Moore and Earl Henry) and Marion (see Ralph Holloway) Counties had the largest losses, with five from Knox and four from Marion. Proportionally, in terms of population, Marion County's losses were the most severe.  The names and their counties can be found below.  See USS Indianapolis: The Legacy.